Specification:
Capacity (mĀ³/h): 540-1440
Head (m): 14-60
Speed (r/min): 600-1000
Max. Efficiency Ī·%: 73
NPSH (m): 4-10
Allowable Max. Power (Kw): 120
Description:
MS type pumps were designed specifically for successive use in slurry type applications where a large flow at a low to medium developed head is required. The type MSL pump with its encapsulated design is similar design to the HS pump, but with a significantly reduced physical size when compared to the HS pump.
Advantages:
Liners C wide variety of metallurgic and elastomeric options (metal and elastomer interchangeable) C active engineered attachment mechanism to casing via threaded bolts as opposed to unreliable glue
Impeller -- higher efficiency rates (up to 90+ %) C pump out vanes on rear and front (on closed impellers) reduce recirculation within pump, and aid in preventing seal contamination
Throat bush -- wide variety of metallurgic and elastomeric options (metal and elastomer interchangeable) C adjustable via cotters to account for wear over time and increase efficiencyShaft seal
Bearing assembly -- All bearings assembled with highest quality tapered roller bearings in controlled environments to prevent lubricant and housing contamination C oversized shaft diameters and reduced overhang in the wet end contribute to long life and reliability in the field.
Pump Casing -- Split-case design allows for ease of access and maintenance on wet end parts C cast ductile iron with exterior ribbing provides increased pressure ratings and reliable service over time.
Frame Base -- A very robust one-piece frame cradles the cartridge type bearing and shaft assembly. An external impeller adjustment mechanism is provided below the bearing housing for easy adjustment of impeller clearance.
Three Shaft Seals Types:
Packing Seal
As one of the most commonly used seals for rotating shafts, the packing seal can come with low-flush or full flush arrangement which uses flushing water to prevent media from escaping the pump housing. This kind of seal is suitable for use under all pumping conditions. In situations where corrosive solids or high temperature might be encountered, Teflon or aramid fiber is used as the packing material for the gland. For high abrasion conditions, a ceramic shaft sleeve is available.
Centrifugal Seal-Expeller
The combination of impeller and expeller creates the pressure needed to seal against leakage. Together with the gland seal or lip seal which is used as the shut-down seal, this type of seal can handle sealing requirements for applications where full-flush gland seal is impractical due to lack of water on the site, or sealing water is allowed to enter inside the pumping chamber to dilute the slurry.
Mechanical Seal
HS series heavy duty slurry pump utilizes a leak-proof mechanical seal design which allows easy installation and replacement. Other types of mechanical seal are among options to suit the slurry pump for various pumping applications.
Aplication:
Minerals Processing
Chemical Process
Plant Water Supply
Thickener Over Flow
Diamond Concentrate
Paper and Pulp
Cyclone Feed
Slag Grabylation
Mill Discharge
Gold Mining Dressing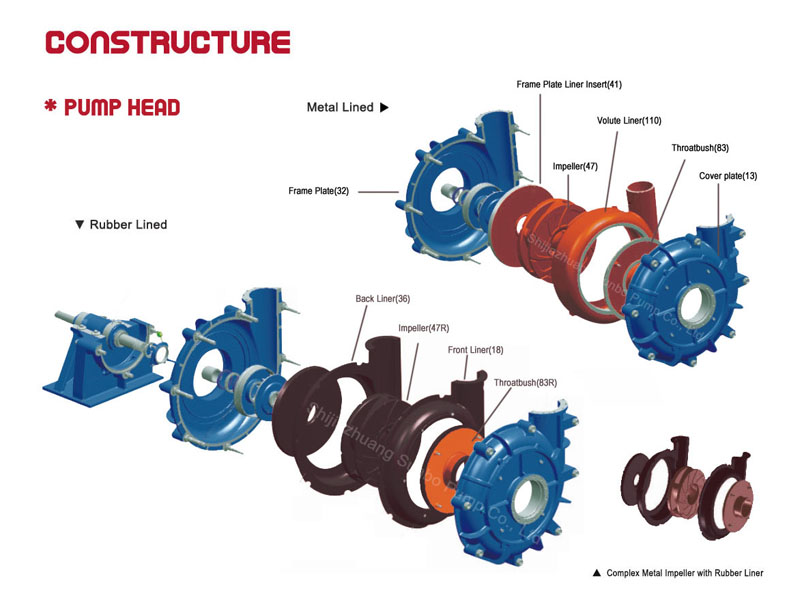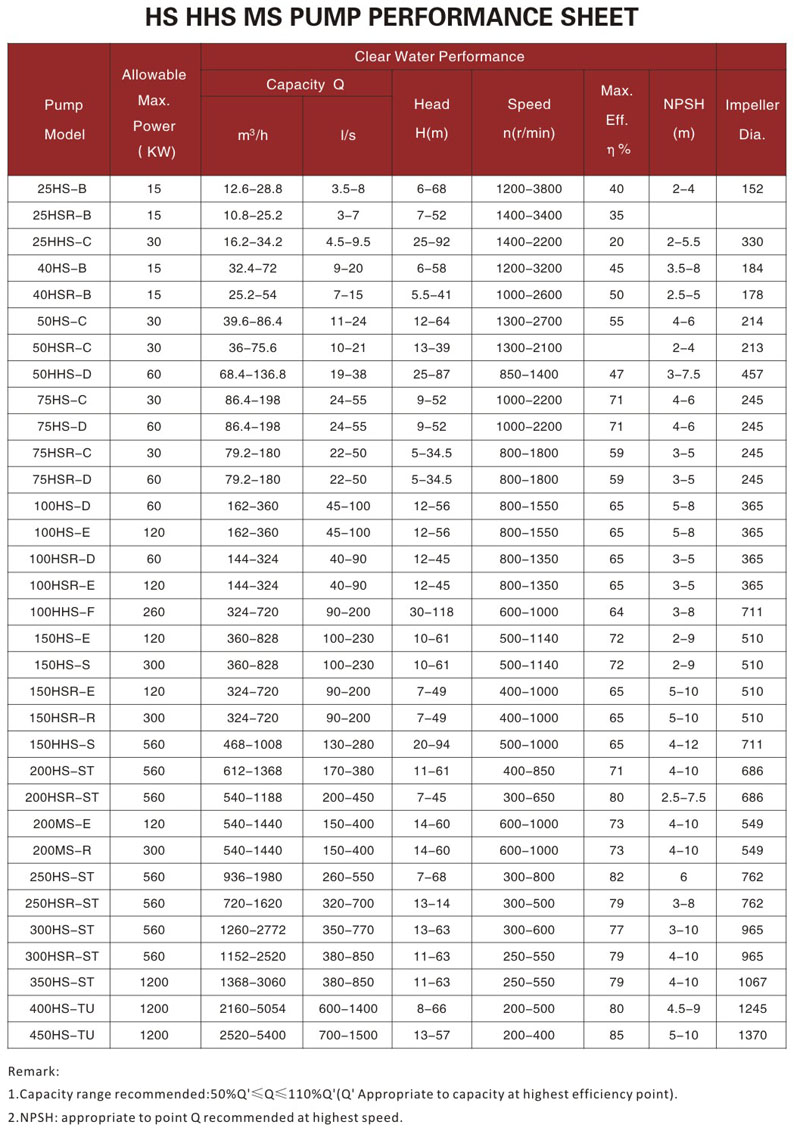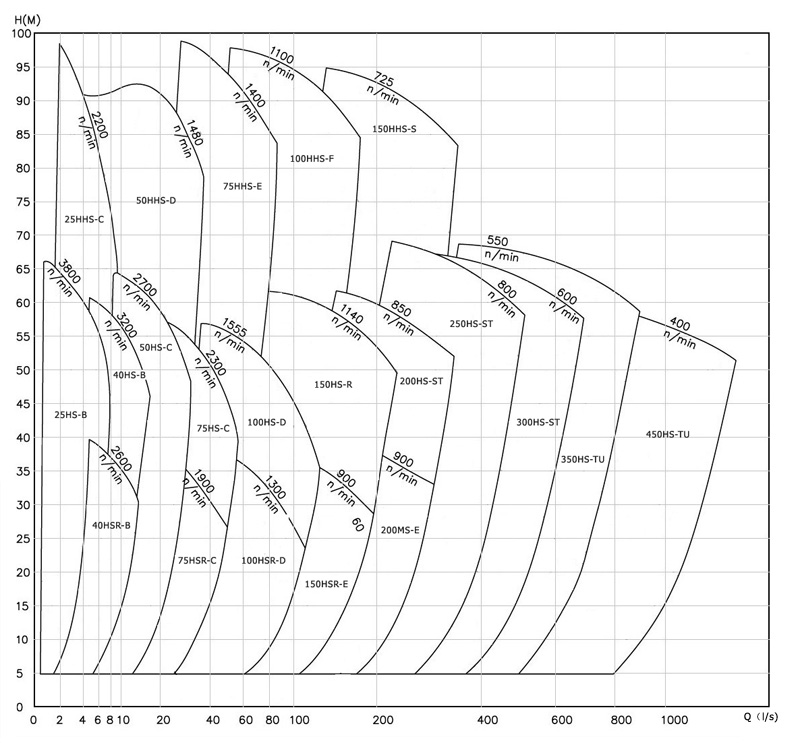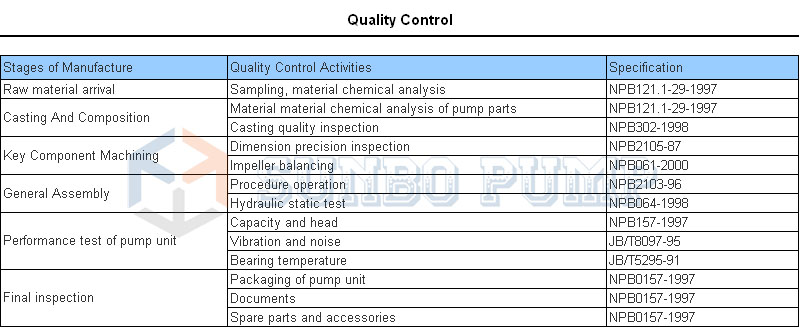 Applications
HS series Centrifugal Heavy Duty Slurry Pumps are designed for handling highly abrasive, high density slurries in metallurgy industry, mining industry, coal, power, chemical, building material and other industrial departments. The pumps of these models also can be installed as multi-stage series.
This series centrifugal slurry pumps used as, Booster pump, De-Watering Screen Pump, Tailings Pump, Metboom Pump, Feedprep Pump, Scavenger Feed Pump, Re-Cleaner Pump, Ball mill discharge Pump, Ruffer Feed Pump, Transfer to feedprep Pump, Metboom Return Pump, Thickner Underflow Pump, Thickner Tailings Pump, Thickner Underflow Pump, Rinse Pump, Dilute Pump, Re-Cleaner Pump, Rougher Feed Pump, Tailings booster Pump, Mill slurry Pump, Mill feed water Pump, Disc filter basin flushing Pump, Mixing tank slurry Pump, Gas cleaning slurry Pump, Windbox slurry Pump, Pellet hand scrubber slurry pump, Process recycle Pump, Scrubber slurry Pump, Prop pellets undersize Pump, Screen feeder Pump, Furn disch scrubber slurry Pump, Cosmetic recycle water Pump, Backwash Pump, Venturi scrubber slurry pump, Clarifier underflow pump, Pipeline transfer pump etc.