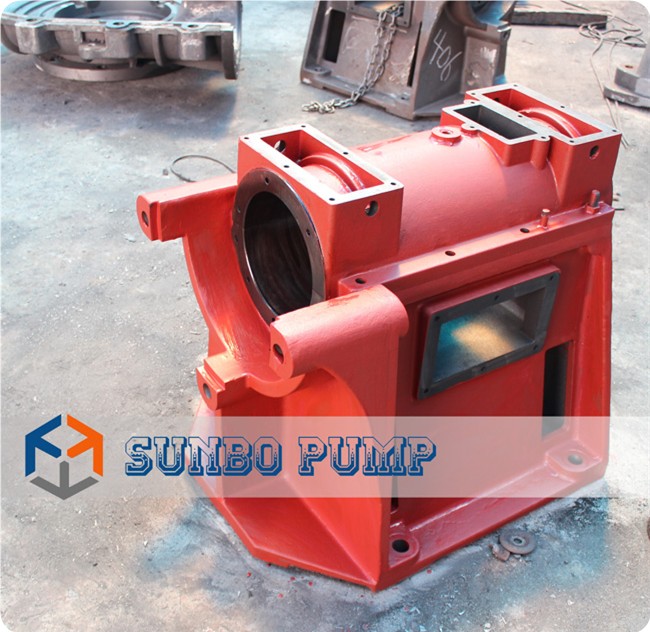 One-piece frame---A very robust one-piece frame cradles the cartridge type bearing and shaft assembly. An external impeller adjustment mechanism is provided below the bearing housing for easy adjustment of impeller clearance.
Slurry pump Base is the main part which handles the force from Pump casings, pump bearing assembly and the pulley of Motor. It stands above ground, support many robust blots to support the whole complete slurry pumping system.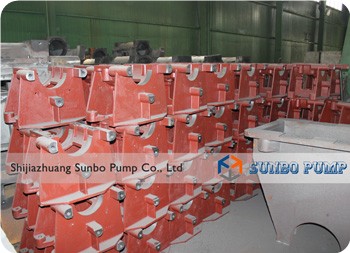 The strong pump base play a key role to maintain stability of slurry pump during pumping process. Sunbo Ductile Iron Casting and Grey Iron material base meet your higher strength requirement. Ductile Iron has more higher physical properties and stronger shock resistance.