Specification:
Capacity (mĀ³/h): 360-828
Head (m): 10-61
Speed (r/min): 500-1140
Max. Efficiency Ī·%: 72
NPSH (m): 2-9
Allowable Max. Power (Kw): 120
Description:
The HS type pump is the single stage, end suction, cantilevered, heavy duty, horizontal centrifugal slurry pump. It is designed for the continuous pumping of highly abrasive, high density slurries with minimal maintenance requirements, the horizontal centrifugal pumps will maintain high efficiencies over the wear life of its components.
Advantages:
Liners -- Hard metal liners are completely interchangeable with pressure molded elastomer. Elastomer seal rings back all liner joints. Easily replaceable liners are bolted, not glued, to the casing for positive attachment and east of maintenance.
Impeller -- Hard metal and molded elastomer impellers are completely interchangeable. Front and rear shrouds have pump out vanes that reduce recirculation and seal contamination.
Throat bush -- Hard metal and molded elastomer impellers are completely interchangeable. Wear is reduced and maintenance simplified by the use of tapered mating faces to allow positive accurate alignment during assembly and simple removal.
Shaft seal
Expeller Seal(Centrifugal Seal) -- Available with low flow water flush or zero flow (grease lubricated) options to provide exceptional sealing where water introduction to the seal is intolerable or limited.
Stuffing Box -- Gland sealing with packing and lantern ring.
Bearing assembly -- A large diameter shaft with short overhang minimizes deflection and contributes to long bearing life. Only four through bolts are required to hold the cartridge type housing in the frame.
Pump Casing -- Casing halves of cast or ductile iron with external reinforcing ribs provide high operating pressure capabilities and an extra measure of safety.
Frame Base -- A very robust one-piece frame cradles the cartridge type bearing and shaft assembly. An external impeller adjustment mechanism is provided below the bearing housing for easy adjustment of impeller clearance.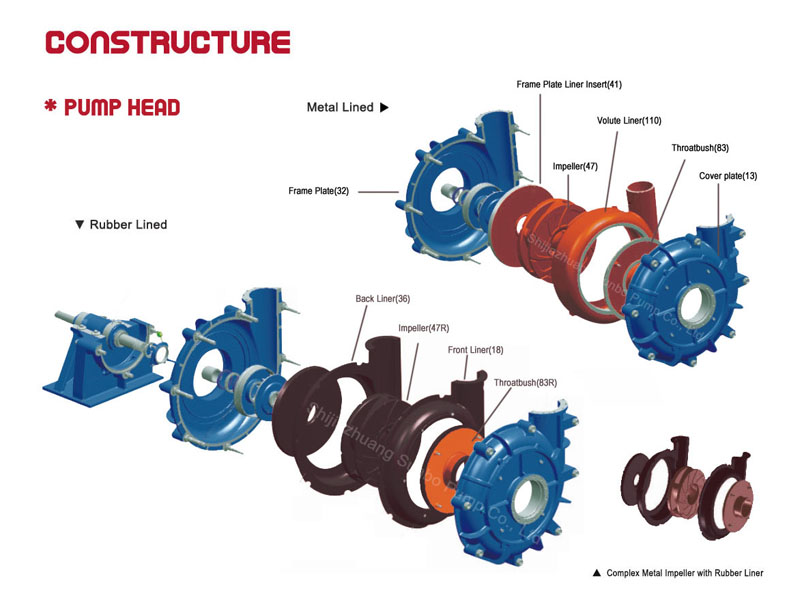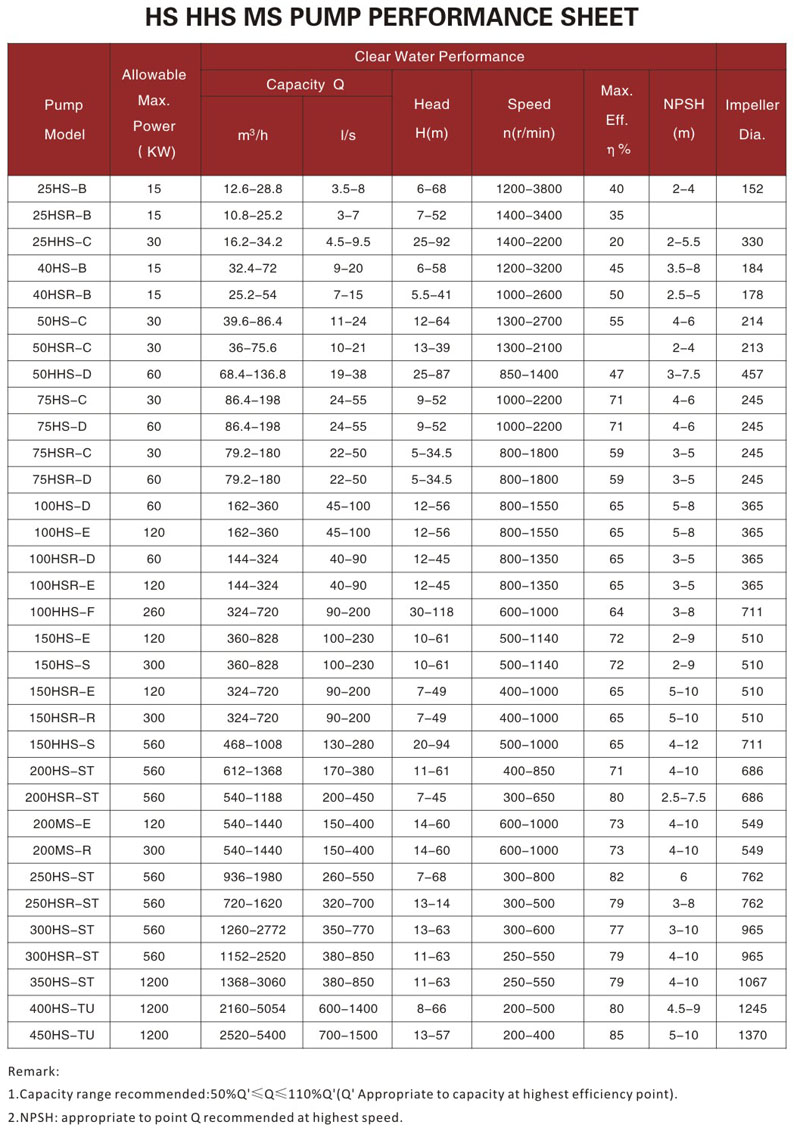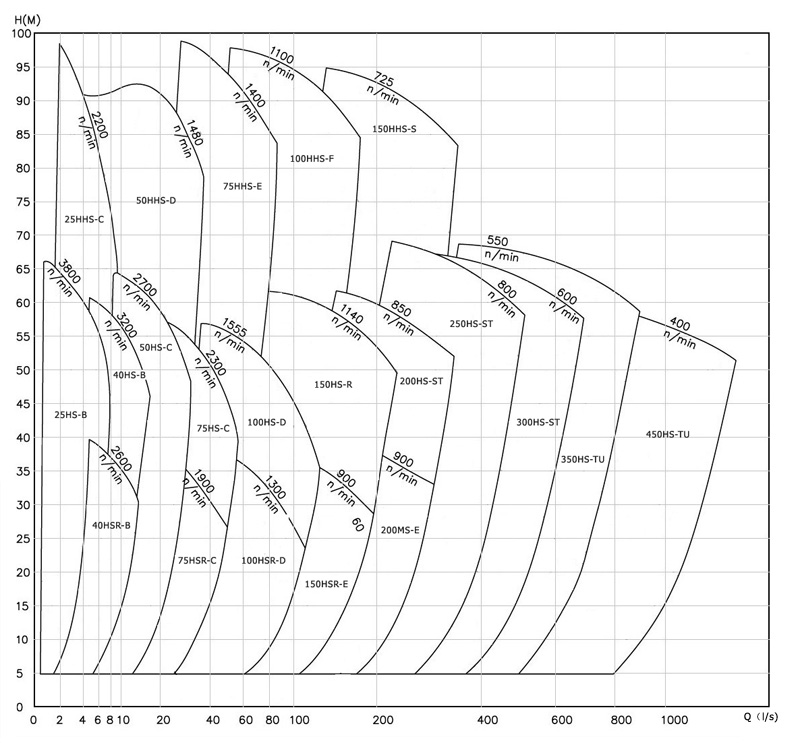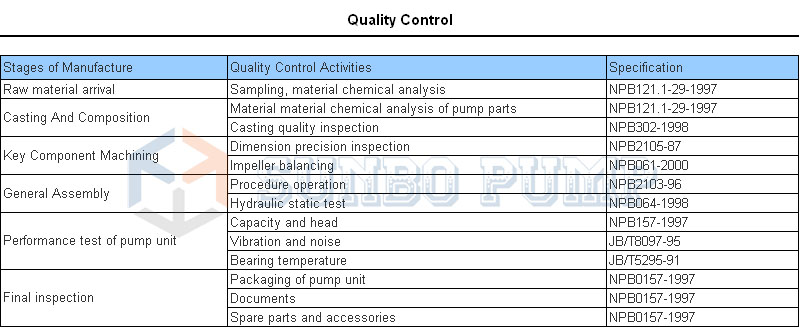 Applications
HS series Centrifugal Heavy Duty Slurry Pumps are designed for handling highly abrasive, high density slurries in metallurgy industry, mining industry, coal, power, chemical, building material and other industrial departments. The pumps of these models also can be installed as multi-stage series.
This series centrifugal slurry pumps used as, Booster pump, De-Watering Screen Pump, Tailings Pump, Metboom Pump, Feedprep Pump, Scavenger Feed Pump, Re-Cleaner Pump, Ball mill discharge Pump, Ruffer Feed Pump, Transfer to feedprep Pump, Metboom Return Pump, Thickner Underflow Pump, Thickner Tailings Pump, Thickner Underflow Pump, Rinse Pump, Dilute Pump, Re-Cleaner Pump, Rougher Feed Pump, Tailings booster Pump, Mill slurry Pump, Mill feed water Pump, Disc filter basin flushing Pump, Mixing tank slurry Pump, Gas cleaning slurry Pump, Windbox slurry Pump, Pellet hand scrubber slurry pump, Process recycle Pump, Scrubber slurry Pump, Prop pellets undersize Pump, Screen feeder Pump, Furn disch scrubber slurry Pump, Cosmetic recycle water Pump, Backwash Pump, Venturi scrubber slurry pump, Clarifier underflow pump, Pipeline transfer pump etc.